prom, prom, prommity prom
« previous entry | next entry »
May. 7th, 2006 | 03:32 pm
mood: sleepy
music: The Decemberists - As I Rise

Central's prom was last night, and I had an absolutely superbly fantastic time (during the part where I wasn't sleeping under a table). I have eighteen pictures documenting it. They are under the cut, and they are all medium-sized at least, so if your computer is very slow,
do not even try
. I'm happy to email these to anybody who wants them, or you can just save them onto your computer from here.
First, to Kyle's house, where his mother straightened his hair (and inadvertantly burned his ears).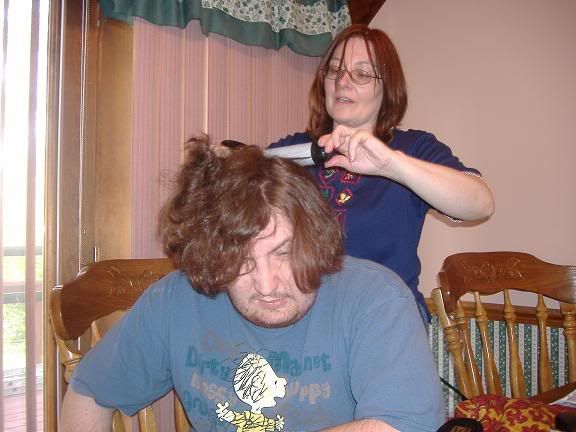 COUSIN IT! COUSIN IT!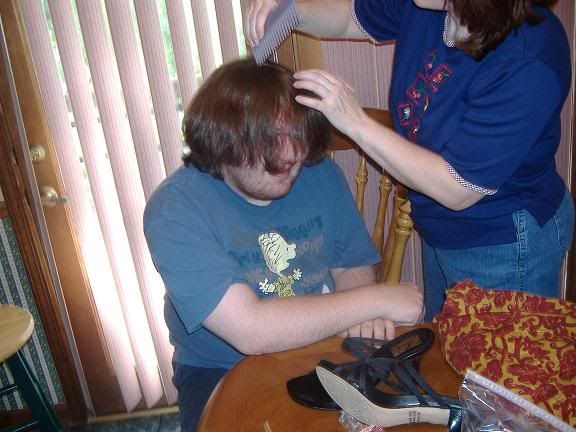 Autumn and Dustin looked very dashing.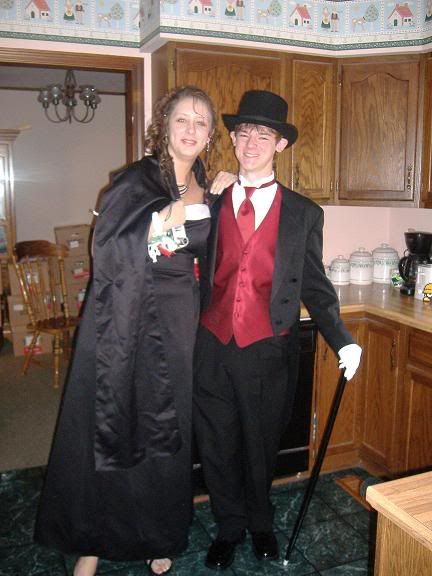 Kyle's parents took pictures of us inside...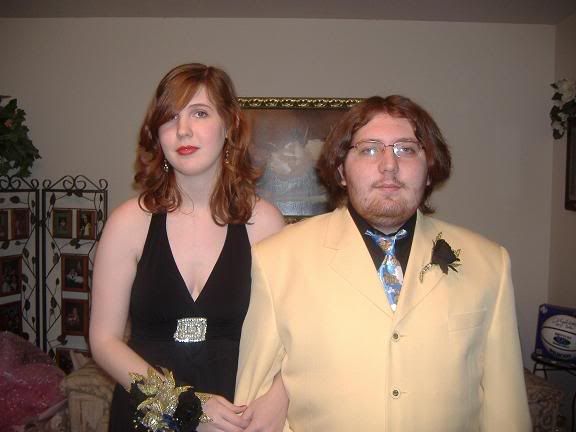 ...and outside. Incidentally, we are the whitest people on the face of this white continent. (I like this picture because you can see my shoes before they started making me wish I was dead. They have skinny heels which left little tubular holes in Kyle's yard. :P QUICKSAND!)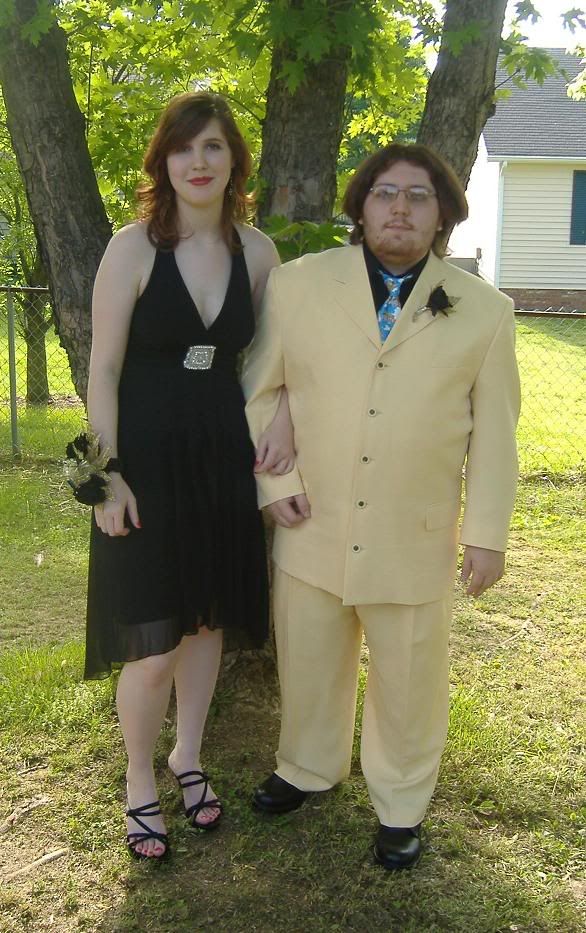 We ate at Denny's, but I didn't bring the camera in because.... I forgot. But I decided that I spend too damn much time at Denny's when the head waitress exclaimed that I looked so pretty in my prom dress, it was such a change from the t-shirt and jeans she usually saw me in. *facepalm* Also, Denny's is doorless for some reason. Can anyone explain that?
When we finished eating, there was still like an hour before prom, so we headed to Wal-Mart to kill time. Hence: BAKED BEANS!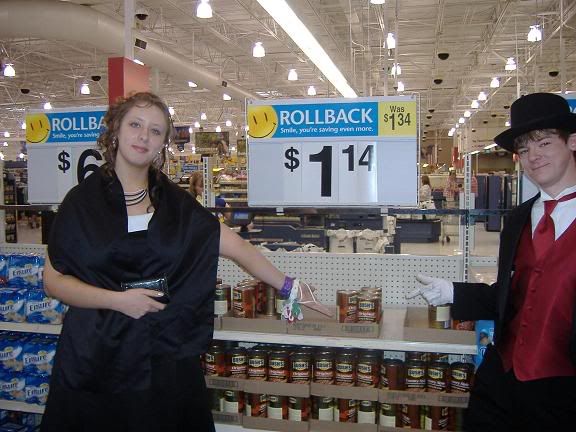 Welcome to Wal-Mart.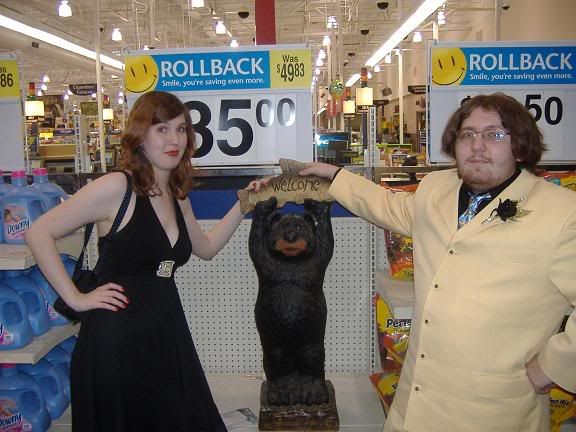 Dustin is menacing...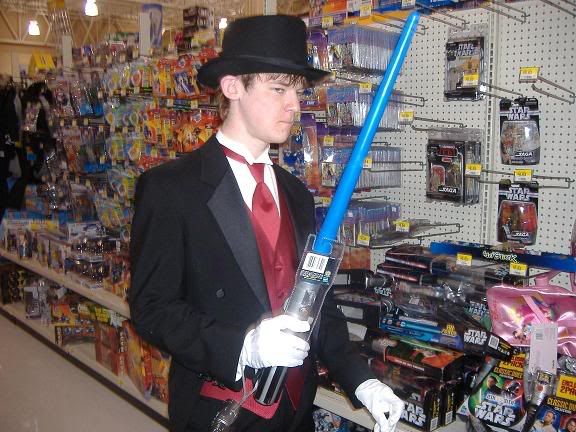 ...then rakish.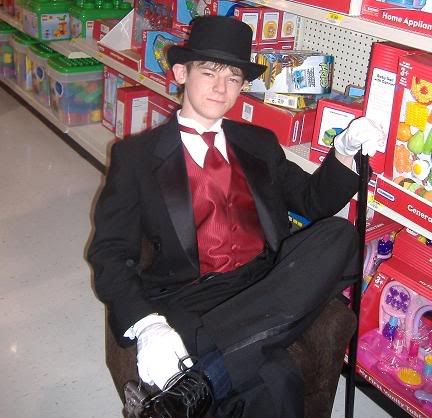 Austin's prom date has CURVES! (My mommy said he looked emo in this picture.)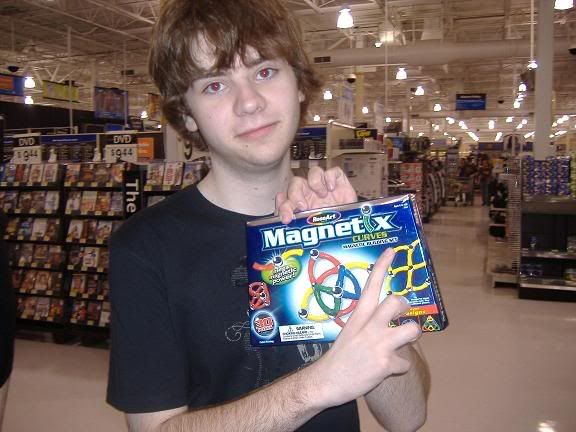 Autumn has pirate-y white chocolate M&Ms, which I didn't partake of. :(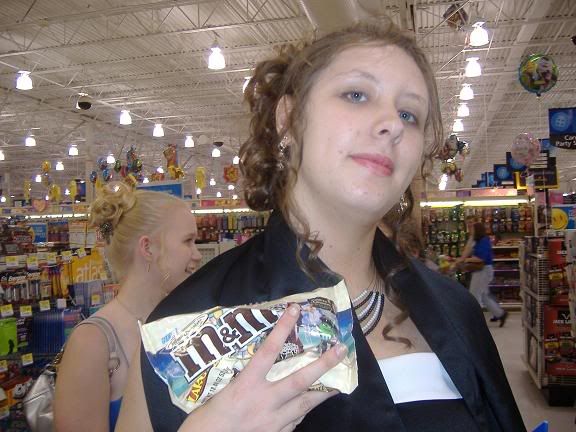 Demetria and date (Paul, I think).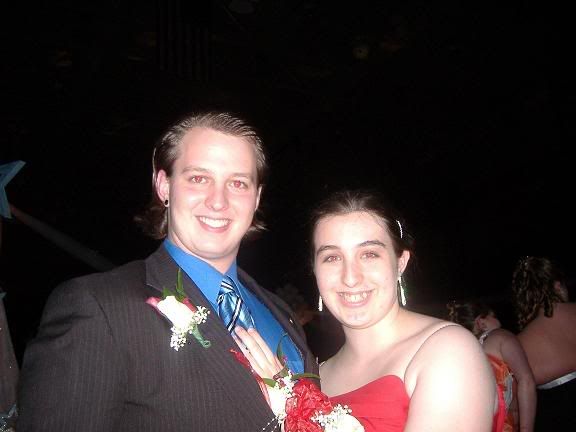 Autumn is very happy to see you.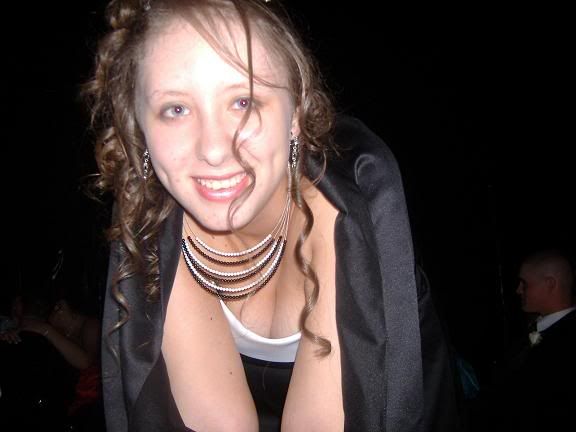 The obligatory posed picture.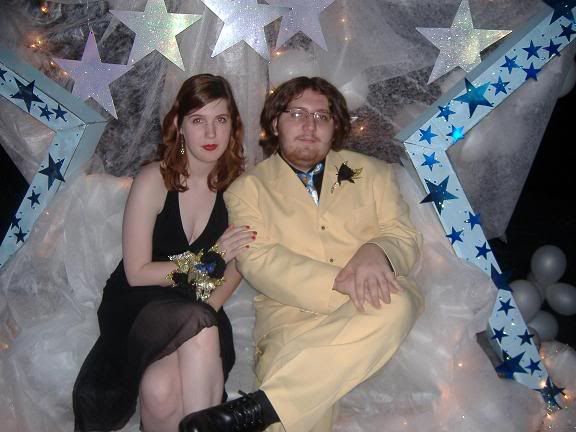 Run, Nick. Run for your life.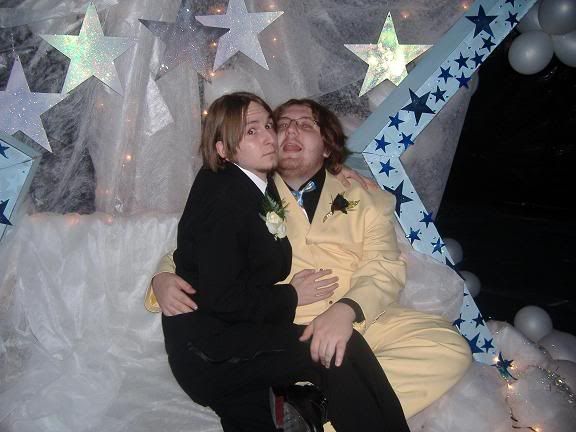 Me and Megan making weird faces.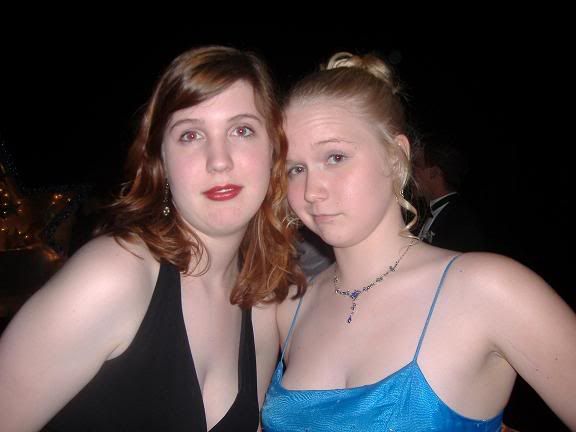 Alex and Marita making happy faces.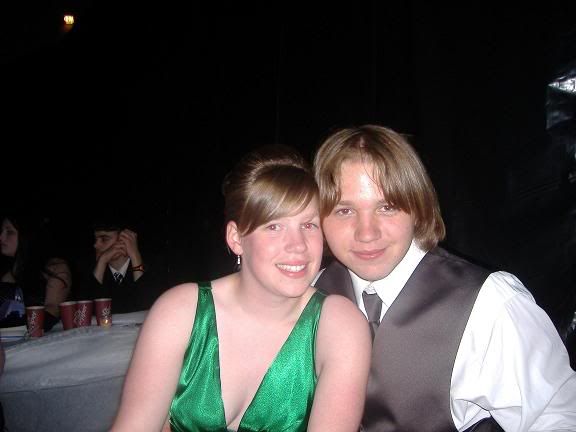 Joe and Allison making shiny faces.
THE END.
Comments {19}